If you are looking for a topic that might have already been started, or looking for an old reference in a thread, the "search" feature on this site can be a real help. It's pretty easy, here's how:At the top of the page there is a box that reads
"Enter words to search for..."
If you type in a few key words that you think will be in the thread, select "go" (circled in green) you should have success.Sometimes it takes some tinkering to get the proper words to get the correct results.

If you would like to search further back than 30 days you need to change the drop down at the bottom of the page (circled in red).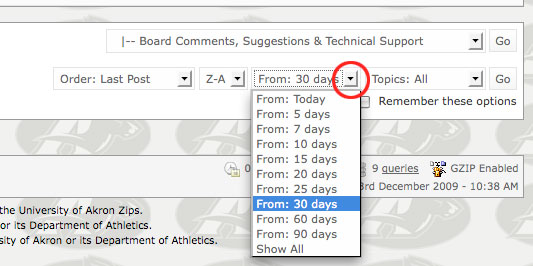 If you are searching more than one word, use the plus key (+). Example: +jason +taylor